NANAIMO, VANCOUVER ISLAND LINKS
The following links direct you to sites that have useful information about Nanaimo and Vancouver Island.
QUICK KEYS TO NANAIMO LINKS SECTIONS

Nanaimo Hotels, Nanaimo Information, Nanaimo Weather, Nanaimo Maps, Nanaimo Ferries, Nanaimo Air Services, Nanaimo Buses, Nanaimo Trains, Nanaimo Kidstuff, Nanaimo Arts & Culture, Nanaimo Community Resources
NANAIMO, VANCOUVER ISLAND HOTELS
Buccaneer Inn Dave, Marlene and Christopher welcome you to The Buccaneer Inn. Ranked by TripAdvisor.com as Nanaimo's #1 hotel or motel. Oceanviews, cosy beach house theme with nautical décor, local art, down duvets,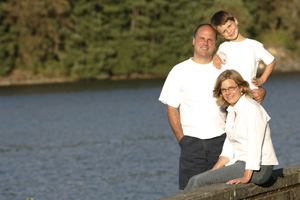 books, games, suites with separate bedrooms, full kitchens and free high speed wireless internet access are all features of our renovated and refurbished rooms. The Buccaneer Inn makes a great base to enjoy all Vancouver Island offers. Spend a day meandering along Nanaimo's Harbourside Walkway, hike or beach comb on Newcastle Island, lunch at the Dinghy Dock Floating Pub and enjoy a seafood dinner along the waterfront. Then rent a car and spend a few days taking advantage of our great location to see Vancouver Island's other attractions in Victoria, Tofino and Comox Valley, all within comfortable day tripping distance.
1577 Stewart Avenue, Nanaimo, Vancouver Island, British Columbia, Canada V9S 4E3
T: 250-753-1246 F: 250-753-0507
www.buccaneerinn.com
[email protected]
Toll-Free Reservations 1-877-282-6337
Special Nanaimo Hotel Deals Special seasonal rates for The Buccaneer Inn.
TripAdvisor.com Travel Reviews Read over 20 unbiased reviews of guest experiences at The Buccaneer Inn.
BUCCANEER INN PARTNER SITES
Nanaimo Hotels www.nanaimohotels.ca
Information on hotels, motels and things to see and do in Nanaimo.
Nanaimo Motels www.nanaimomotels.ca
Information on motels, hotels, childrens activities, things to see and do in Nanaimo.

Nanaimo, Vancouver Island, Canada www.nanaimocanada.com
Extensive information on getting to and from Nanaimo, adventures, dining, local events, kids activities, reservations and the world famous Nanaimo Bar recipe.
Scuba Diving in Nanaimo, Vancouver Island www.divingbc.com
Scuba diving and snorkelling information for Nanaimo and Vancouver Island. Information about Nanaimo's 3 artificial reefs, the Saskatchewan, Cape Breton and RivTow Lion.
British Columbia Scuba Diving www.bcdiving.com
Nanaimo dive sites, snorkeling with the harbour seals and hotel information for Vancouver Island diving.
Nanaimo Inn and Suites www.nanaimoinnandsuites.com
Vancouver Island hotel style accommodation similar to a limited service Nanaimo Ramada Inn.
Vancouver Island Hotels www.vancouver-island-hotels.com
Read descriptions and recommendations for Vancouver Island hotels and motels in Victoria, Duncan, Nanaimo, Port Alberni, Tofino, Ucluelet, Parksville, Qualicum Beach, Courtenay, Campbell River and Port Hardy.
Vancouver Island Inns www.vancouverislandinns.com
Information and descriptions of inns in Nanaimo and on Vancouver Island.
Vancouver Island Motels www.vancouverislandmotels.ca
Top motel and hotel picks for Nanaimo and cities on Vancouver Island.
City of Nanaimo Information about the City of Nanaimo and it's services.
Tourism Nanaimo Nanaimo tourism information.
Nanaimo Chamber of Commerce Nanaimo Chamber of Commerce information.
Nanaimo Daily News Nanaimo Daily News since 1874.
Harbour City Star Nanaimo City Star, free paper delivered to your home.
Nanaimo Bulletin Nanaimo News Bulletin free newspaper delivered to your home.
Business Examiner Nanaimo business newspaper delivered free to businesses.
Nanaimo Weather Current and 5 day forecasts of Nanaimo weather.
Nanaimo Weather Statistics Statistical Nanaimo weather information.
Nanaimo Maps Satellite photos and maps of Nanaimo by Google.
BC Ferries BC Ferries operates 3 terminals in Nanaimo: service from north Vancouver via Horseshoe Bay to Departure Bay; service from south Vancouver via Tsawwassen to Duke Point and service from Nanaimo to Gabriola Island.
BC Ferries Schedules Current BC Ferries schedules.
BC Ferries Reserved Boarding on the Internet or call 1-888-BC FERRY (1-888-223-3779) from anywhere in North America, *BCF (*223) from your cell phone on Rogers or Telus Mobility Networks or (250) 386-3431 from outside North America.
HarbourLynx Ferry Reservations Reservation information for HarbourLynx ferry.
Washington State Ferry - Telephone (250) 381-1551 or (250) 656-1531 In Washington State call (206) 464-6400 or 1-800-84-FERRY. Anacortes, WA to Sidney, BC (17 miles northeast of Victoria) 1 sailing daily. Minimum of 2 during summer months.

Victoria Clipper - Telephone -1-800-888-2535 or (206) 448-5000 or (250) 382-8100 - Jetfoil service Seattle to Victoria and return. Passenger only vessels. The voyage is 2-3 hours depending on weather conditions. Seattle's Pier 69 to Victoria's Inner Harbour.
The Coho - Port Angeles, WA to Victoria Ferry - Telephone (250) 386-2202 or (206) 457-4491 - daily sailings between Port Angeles and Victoria Harbour.
M.V. Frances Barkley & M.V. Lady Rose from Port Alberni to Bamfield, Ucluelet & Tofino - April to September only 250-723-8313 or April to Sept call Toll Free 1-800-663-7192. Pick up & drop off at various points for canoeists and kayakers.
Nanaimo Airport - YCD is a thriving and modern air transportation gateway that offers an extensive range of amenities to the travelling public and the aviation industry.
Vancouver International Airport - YVR Vancouver International is a major hub for travellers from all around the globe. From Vancouver, you can connect to all transportation services operating to the Island and in and out of the Province. Visit the new web site for more information.
Victoria International Airport - YYJ Several airlines operate daily connector flights to/from Victoria international Airport. The airport is approximately 10 miles north of the city proper so expect a $35 - $40 taxi fare if you need to get into Victoria. Rent a car and drive up, much easier.

Comox Airport - YQQ Westjet's north island terminus and a short 1.5 hour drive to Nanaimo.
Seair Service from Brechin Point Marina to Fraser River near YVR.

Baxter Air Service from downtown Nanaimo to downtown Vancouver and Fraser River next to YVR.

Harbour Air Service from downtown Nanaimo to downtown Vancouver and throughout Vancouver Island.

Air Canada Service from Nanaimo Airport to YVR and internationally.

WestJet Service from Calgary and Edmonton to Comox Airport.

Nanaimo Regional Transit System Nanaimo bus information.
Nanaimo Handy Dart Nanaimo bus transportation for people with mobility problems.
Nanaimo Transit Schedules Nanaimo bus schedules and route information.
Gray Line Coach Greyhound bus transportation throughout Vancouver Island. Nanaimo terminal is at the back of the Howard Johnson Hotel at the corner of Comox Street and Highway 19A (Terminal Avenue).
Tofino Bus Daily express bus service between Victoria, Vancouver and Nanaimo. Toll-free reservations at 1-866-986-3466.
VIA Rail Victoria-Courtenay train (the Malahat). On the Malahat you'll discover some of the most beautiful countryside in Vancouver Island between Victoria, at the southern tip of the island, and Courtenay, at the northern end. The Nanaimo train station is located on Selby Street next to the Old City Quarter.
Nanaimo Aquatic Centre The Nanaimo Aquatic Centre is open for swimming for all ages all day! The waves come on at 8am on weekends and 11am on weekdays. The slides, sauna, steam room and hot tub are available. There will always be at least 2 lanes for length swimming.
Romper Room 7500 square feet of indoor climbing surface including top rope, lead climbing and bouldering.
Dinghy Dock Marine Pub & Bistro Family friendly restaurant floating off Protection Island complete with fishing hole for the kids.
Nanaimo Clippers BCJHL Hockey Team Local junior hockey action from September to June
Nanaimo Timberman Lacrosse The fastest game on two feet.
Vancouver Island Raiders Football Team Canadian Junior Football League team.
Jumping Jiminy's 8,000 square foot play structure including huge climbing apparatus and cafe for the parents.
Shady Mile Market Home of Nanaimo's petting zoo, fantastic little market and the Nanaimo Pumpkin Festival.
Newcastle Island Provincial Park Situated in Nanaimo Harbour within sight of both Vancouver Island and the towering Coastal Mountains of the Lower Mainland, Newcastle Island possesses a rich natural and cultural history that makes it one of the most intriguing provincial parks in British Columbia.
Pipers Lagoon Park Beach, mountain, lagoon, picnic area, Garry Oak forest and Shack Island. A day of fun.
Nanaimo Bastion Museum The Nanaimo Bastion is the most endearing symbol of the Harbour City. It is a well-loved monument to the pioneering spirit of this community and it turned a 150 years old in 2003!
Bungy Zone Bungee jumping, ultimate swing, zip line, paintball and skydiving. Your Nanaimo adrenaline centre! Ranked #19 in Canada's 100 trips you should do before you die! (National Post, page WP5, January 7, 2006).
Vancouver Island Exhibition Nanaimo's country fair for over 100 years. Held annually in the 3rd week of August
Great International World Championship Bathtub Race and Marine Festival Racing bathtubs around Nanaimo. Silly, fun and true. Gotta see it to believe it. Makes a great week's holiday.
Vancouver Island Childrens Festival Nanaimo's world class childrens festival held each May.
Nanaimo Scuba Diving Single and mult-day scuba diving adventures and getaway packages. Dive Dodd Narrows, Cape Breton, Saskatchewan and RivTow Lion artificial reef shipwrecks. Winter diving has the best visibility.
Nanaimo Snorkeling with the Seals Fun-filled natural eco-adventure for all the family. Swim with up to 250 harbour seals off Snake Island, Nanaimo. No experience necessary. Adventure includes all gear, professional instruction and boat transportation. Year-round activity.
Port Theatre Nanaimo's state of the art concert and performance hall seating 780 people.

Nanaimo Museum Nanaimo Museum featuring coal exhibit, Bastion fort and history of Nanaimo.

Vancouver Island Symphony Symphony orchestra that performs at Port Theatre, Nanaimo.

Queen's Hotel Home of Nanaimo's live entertainment acts in all genres of music and entertainment.

Nanaimo Community Archives Holds annual Heritage Building Tour in Nanaimo
Vancouver Island Regional Library Nanaimo regional library system.
Nanaimo Mens Centre Nanaimo men helping men, women and children.
Central Vancouver Island Crisis Society List of Nanaimo crisis support services.
Volunteer Nanaimo Clearing House for volunteering in Nanaimo, 753-3720.
Buccaneer Inn Away from the Ordinary!
www.buccaneerinn.com [email protected]
1577 Stewart Avenue, Nanaimo, Vancouver Island
Toll-Free Reservations 1-877-282-6337
Home | Getting Here | Adventures | Events | Dining | Accommodations | Kids | Nanaimo Bar Recipe | Links | Site Map | Contact Us